Solvecta - Portfolio : Software Design : VB : Misc
Host File Editor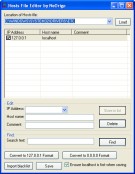 An editor program that allows one to easily edit the hosts file found on Windows-based PCs. The hosts file associates host names like "www.name.com" with an IP address - this has many uses: for example would enable one to associate a familiar name with a difficult to remember IP address.
Another option is to bind malicious or harmful Internet addresses with an IP like 127.0.0.1 - this effectively blocks traffic to the 'bad' Internet address. Several lists of harmful addresses can be found on the Internet and these can be easily imported into your hosts file using the editor. See HERE for more details on the hosts file.
NeoGUI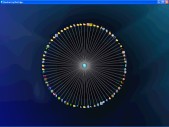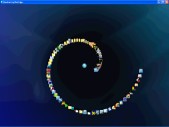 An experimental project to investigate another form of desktop GUI.
Desktop Saver
A small utility to save and restore the icon layout of the Windows desktop.
LAC Manager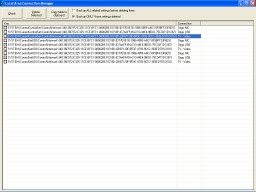 Local Area Connection (LAC) Manager - software to help remove unwanted local area connections in the Windows registry.
When Windows detects a 'new' connection it creates another entry in the registry and increases the LAC count. This happens even when you simple change the USB port used by a modem, regardless of whether that modem has already been installed on another port. The result is that it's possible to have many obsolete LACs listed leading to possible a confusion between connections. The LAC Manager prevents this potential problem.
Emoticon Utility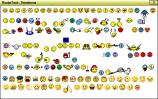 A small utility to help insert forum emoticons into posts etc.
Events Plotter



An events plotter that plots events on a user-defined timeline, producing results similar to the Gant charts. This can be useful for trying to get the bigger picture in time management and for retrospective analysis.
RouterTech.Org RSS Feed ticker
A very simple ticker that shows all the current posts on the RouterTech.Org forum, via the RSS feed.